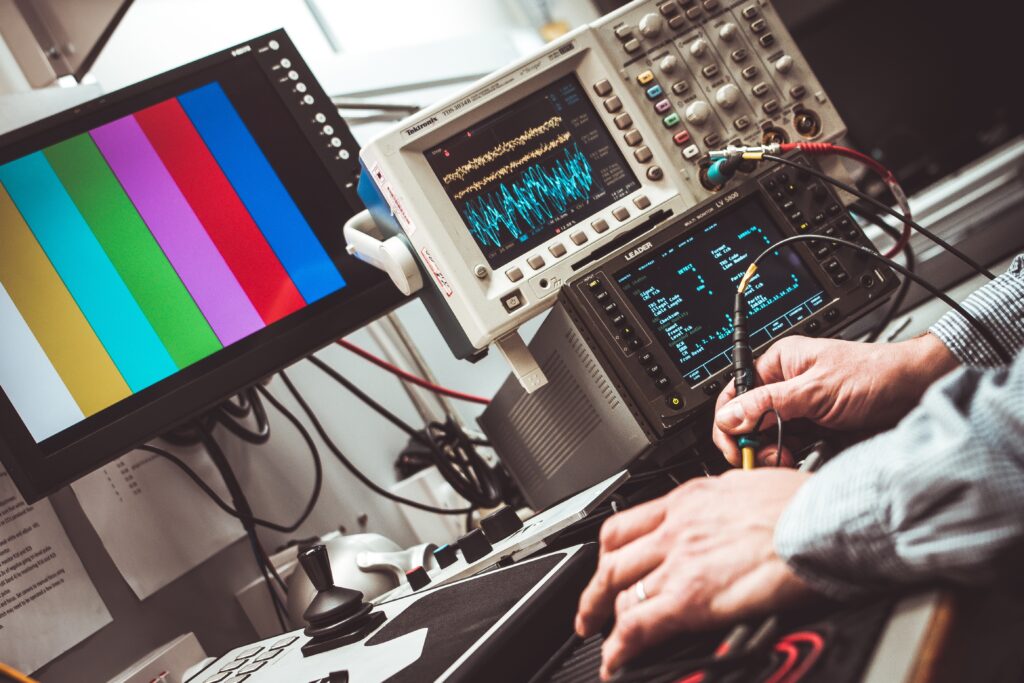 Computer Repair Services in Bozeman
We have got you sorted if you're hunting for a reliable computer repair company in Bozeman, Montana, that can provide excellent and prompt services. Ram has been in the market for over 30 years offering world-class computer repair services.
From malware removal, troubleshooting, and data recovery to laptop repair, we're aimed to help local customers with everything. Contact us today to get your software, hardware, and network issues fixed at competitive rates.
What are the Best Computer Repair Services a Computer Technician Can Offer?
Computer technicians are responsible for repairing and maintaining your systems, troubleshooting errors, and protecting your device from malicious activities. A reliable computer technician must offer the following computer repair services:
Keyboard replacement

 

Water damage

Touchpad replacement

Virus cleaning

Computer setup

Battery replacement

Data transfer/recovery

Screen replacement

Apple Repair

 

Custom computers

Server setup

Tech support

 

Diagnostics
Being one of the best computer repair technicians in Bozeman, Montana, we at Ram offer a full range of Mac and Pc repairs. Rely on our professional class services to diagnose and repair your devices quickly.
Services We Offer 
Working with a service provider that can deliver the best value to your investment is vital. With 5-star rated computer repair services, Ram is your one-stop shop to fix your laptop or computer quickly.
We are famous for providing multiple computer maintenance services. Computer repair services that we offer in Bozeman include the following:
·
Virus Removal
We have many virus removal services to help you protect your computers and devices from malicious software attacks. Removing malware from your computer can be daunting, but our experts make the whole process easier for you by handling any issues effectively and quickly.
We watch for suspicious activity, detect threats, and scan your whole system. Besides active protection systems and firewalls, we can help with other security measures.
Along with offering exceptional virus removal services, we can help you install the best antivirus software to protect your computer from threats.
·
Water Damage Repair
If you're struggling with water-damaged computer hardware, our experienced technicians are here to assess and diagnose the problem. We will work diligently to analyze the potential damage to your system's components and extract the access water. Before starting water damage repair, we will provide you with an honest quote.
We also provide some additional services, such as thermal paste and cleaning dust from the fans, to improve your system's performance.
·
Keyboard Replacement
If your computer's keyboard is not working or has broken keys, you can contact us to get them repaired or replaced. Ram Computer Services would love to replace your keyboard on any computer at unbeatable rates.
·
Wireless Network Solutions
Whether you need a secure business network or a wireless network setup, we have a team of technical engineers and customer service experts to deliver the best wireless experience you need to stay connected.
Our experts can also upgrade your current wireless setup and assist you in starting a network from scratch. We have the tools and expertise to ensure you have the perfect connectivity you require to succeed in any environment.
·
Troubleshooting
Ram Computer Services is your one-stop shop for all computer repair services. With our knowledge and experience, we ensure that your computers or devices are running optimally, no matter what type of brand it is. For technical troubleshooting support, our experienced technicians are always ready to help you with your computer needs.
Whether you have technical problems with your gaming console, laptop, or PC, with our technical expertise, we can quickly identify the root cause of the problem and suggest a practical solution tailored to your system's specific requirements.
We offer advanced troubleshooting services, including running diagnostic tests on installed software, such as external peripherals, programs, and operating systems.
When Should I Consider to Get Assistance from an Expert for Computer Repair?
Some computer-related problems can be relatively easy to deal with on your own. But certain computer repairs are so knotty that they require you to get help from an experienced computer technician. The technician can efficiently diagnose the problem and fix it immediately.
You need to call a professional computer repair technician if you are experiencing the following computer issues:
       

If your computer is dealing with graphical errors, this is the time to get assistance from an expert. This issue arises from haywire in the operating system software or faulty cables. A computer repair expert can diagnose the exact cause of the problem and restore your computer to working condition.

       

Troubleshooting and network support also need assistance from an expert

       

A blank or blue screen is a challenging computer problem to fix

       

Hardware/network installation services

       

Data backup

       

Malfunction operating system
Call the experts of Ram Computer Services for your computer repair needs.
How Much Does a Computer Technician Charge for a Computer Hardware Repair?
Computer technicians may charge a flat hourly rate for computer hardware repair. The final cost of your computer hardware repair varies depending on the type of component you want to replace or repair.
Ram Computer Services aim to deliver quality PC and Mac repair services at affordable rates. We bill all the computer repairs at a flat diagnostic fee of $49. But if we have to disassemble your computer, it will cost an additional $40.
Is It Cheaper to Repair a Computer or Buy a New One in Bozeman, Montana?
Consider buying a new computer if your system is malfunctioning. Undoubtedly, purchasing a new, shiny system has numerous perks, such as upgraded configuration, prolonged battery life, and warranties, but it can put a hole in your pocket.
You can make your less efficient PC or Mac work seamlessly with our professional class Bozeman Montana computer repair services. The experts of Ram Computer Services can handle all your computer-related problems within no time.
How Long Does It Take for an Apple MacBook Pro Repair to Finish?
Repairing your Apple MacBook Pro is a complicated and time-consuming task. But the professionals of Ram Computer Services can fix it within two business days. We might take a week to finish an Apple MacBook Pro repair if we have to order some particular components.
Is It Worth Spending on a Mac Desktop Repair?
As a general rule of thumb, buying a new Mac desktop is better than repairing it. If your Mac desktop warranty is expired, you will be charged quite friendly if you take your damaged desktop to the nearest Apple repair shop.
But if you're dealing with some less expensive Mac desktop repairs, such as a broken screen or water-damaged system, you can get assistance from Ram Computer Services to get your system running back affordably.
How Much Would It Cost to Have a Mac Desktop Screen Repair?
The cost of Mac desktop screen repair can vary depending on factors such as the type of damage that occurred. If you go to your nearest Apple repair shop, they will charge you between $575 and $900 to replace your Mac desktop screen if it is not under warranty.
 But if you decide to get your Mac desktop screen repaired by the expert technicians of Ram Computer Services, it will cost you half of the figures mentioned above.
What is Computer Hardware Repair?
Computer hardware repair involves taking care of your computer's physical components, such as DVD drives, internal CDs, hard drives, a mouse, and a keyboard. Defragmenting your system's hard drives, keeping your system's fans free from dust, and cleaning your computer are also part of hardware maintenance.
Regular computer hardware repair helps you extend the lifespan of your computer while ensuring optimal performance. Computer hardware servicing can be done by yourself. Or you can get assistance from an expert computer technician.
You can contact the experts of Ram Computer Services for reliable computer hardware diagnosis and troubleshooting.
Where Can I Find the Best Computer Repair Shops Near Me?
If you're dealing with any computer-related problem, getting help from an experienced team of technicians is vital. A professional and efficient computer technician can diagnose your system and suggest the best solutions tailored to the specific needs of your system.
If you're searching for the best computer shops near me in Bozeman, Montana, you can't find a better deal than Ram Computer Services.
Conclusion
Reliable computer repair services in Bozeman, Montana, have become much more accessible with Ram Computer Services. PC and Mac repairs are complicated and time-consuming, but our experts will make the process much easier by caring for everything. From gaming PC repair and Mac desktop maintenance to computer hardware servicing, we can be your one-stop shop for computer repairs.
Meta Description
Hunting for a reliable computer repair shop near me in Bozeman, Montana? Let the experts of Ram Computer Services handle everything for you.