Are you tired of dealing with computer issues that slow down your pc or laptop? Look no further! Our expert technicians in Bozeman are here to save the day with our computer repair services. With unwavering trust from the local community, we are the go-to choice for all your computer repair needs.
We pride ourselves on providing reliable and efficient computer repair solutions that get you back up and running in no time. With extensive experience as expert technicians under our belt, our team excels at delivering exceptional pc repair and laptop repair service that exceeds expectations.
Join countless satisfied customers who have experienced our top-notch computer repair technician in computer repair services firsthand. Say goodbye to frustrating computer problems with our PC and laptop repair solutions, and hello to seamless performance.
Choose the best computer repair services in Bozeman today and take advantage of our free consultation.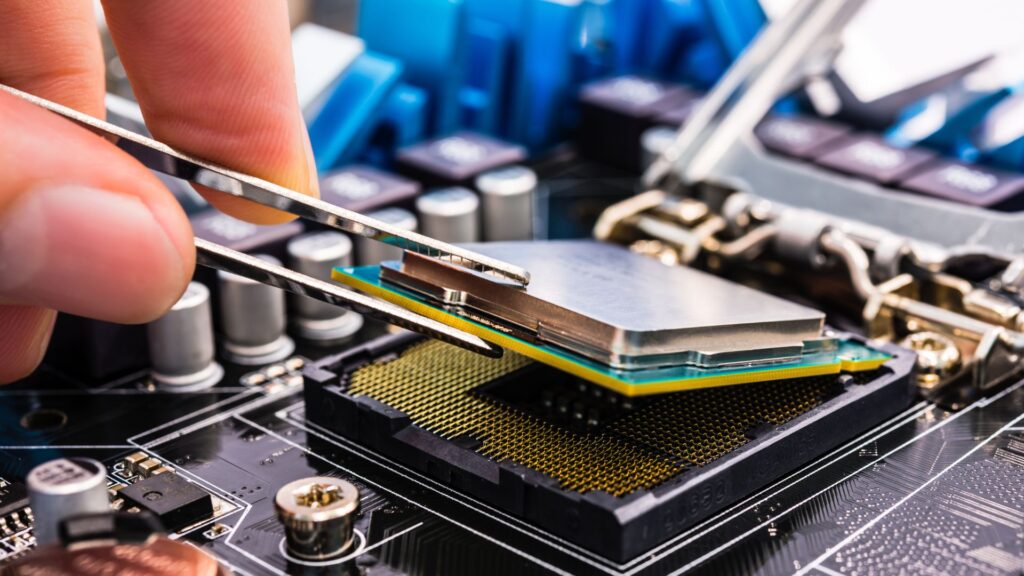 Introduction to Computer Repair
Understanding the importance of professional PC repair is crucial in today's digital age and business. Whether you use your laptop for work, entertainment, or personal needs, encountering technical issues can be frustrating and disruptive. That's where expert assistance from a computer technician comes in handy. They can help resolve any issues you may have with your PC or laptop.
Exploring the world of computer repairs reveals its significance in keeping our laptop and PC devices running smoothly. From hardware malfunctions to software glitches, there are various common issues that require the attention of expert technicians to restore point operating system. Seeking help from experienced laptop and PC nerds ensures that these problems are addressed efficiently and effectively.
Here are some examples of common issues that often necessitate professional pc and laptop repair by expert technicians. These issues can range from software malfunctions to hardware failures, such as problems with the hard drive.
Computer repair technicians are experts in diagnosing and replacing faulty parts in hardware failures such as hard drive, motherboard, or power supply issues. When facing laptop repair or any computer repair service, it is essential to rely on these expert technicians for accurate problem diagnosis and component replacement.
If your PC frequently freezes or encounters blue screen errors, a PC repair technician can identify underlying software conflicts and resolve them effectively. Software crashes can be fixed with the help of a repair service expert who can diagnose and resolve issues related to the hard drive.
Computer repair technicians can help with virus infections, ensuring thorough virus removal and protection against future threats. Malware attacks compromise your privacy and security while slowing down your system's performance. Seeking expert technicians for pc repair addresses your computer needs.
In cases of accidental file deletion or hard drive failure, computer repair technicians at Micro Center possess the necessary tools and expertise to safely recover lost data. Their help with data recovery is invaluable for PC repair.
Reliable computer repair services in Bozeman
Are you tired of dealing with computer issues? Look no further! Our team of expert technicians offers reliable computer repairs in Bozeman.
At RAM Computers, our team of expert computer repair technicians is dedicated to providing top-notch pc repair services. Customer satisfaction is our priority, and we go above and beyond to resolve hardware issues, software glitches, and virus removal promptly and effectively.
Here's what sets us apart from the rest:
Quick turnaround time: Our expert technicians understand that time is of the essence. Our computer repair technicians work diligently to provide fast solutions for PC repair so that you can get back to work or play as soon as possible.
Affordable rates: Our expert technicians offer quality repairs that anyone can read. We provide competitive prices without compromising on the quality of our service.
Extensive expertise: Our technicians have a wide range of knowledge. No matter what type of device you have, we have the skills needed for effective repairs.
Convenient location: Based in Bozeman, our team of expert computer repair technicians is easily accessible for local residents who require our pc repair services.
Don't let computer problems hold you back any longer. Contact our expert technicians today for reliable computer repair services in Bozeman!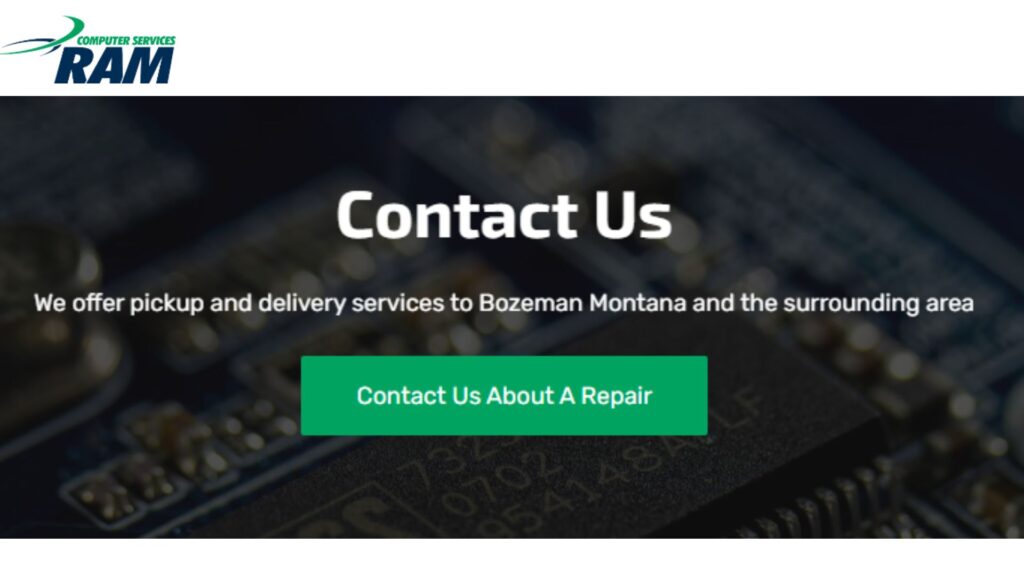 Software Repair and Support
Expertise in diagnosing and resolving PC repair software-related issues: Our team of tech support specialists has extensive expertise in diagnosing and resolving a wide range of PC repair software issues.Whether it's troubleshooting PC repair error messages, addressing PC repair in Bozeman compatibility problems, or fixing PC repair software crashes, we have the knowledge and skills to get your computer back up and running smoothly.
Comprehensive software support from our expert team for a wide range of applications: We offer comprehensive software support for various applications, ensuring that you can rely on our expert assistance for all your repair needs. From operating systems to productivity suites, our experienced team can help you with any software-related problem you may encounter.
Ensuring optimal performance through effective software repair: Our expert goal is to ensure that your computer operates at its best. With our expert repair services, we focus on optimizing the performance of your system by addressing underlying software issues. By identifying and resolving these problems, our expert team can help improve speed, stability, and overall functionality.
Assistance from experienced computer repair technicians with software installation, updates, and troubleshooting: We provide expert assistance with all aspects of pc repair and software management.
That's why we offer top-notch repair services for all your software needs. With our expertise in diagnosing and resolving various software issues, comprehensive support for a wide range of applications, and commitment to ensuring optimal performance through effective repairs, you can trust us to handle any challenge that comes your way.
Range of Services: Laptop and PC Repair, Screen and Battery Replacement, On-Site Repairs
We offer a wide range of computer repair services to meet all your needs. Our team of skilled technicians is ready to tackle any laptop or PC repairs you may require. With their expertise, you can trust that your device will be in good hands.
One common issue many customers face is broken screens. We understand how frustrating it can be to have a cracked or damaged screen affecting your visual experience. That's why we provide screen replacement services to restore the clarity you deserve. Whether it's a shattered display or a malfunctioning LCD, our technicians will ensure your screen is replaced with precision and care.
Another aspect we focus on is battery replacement options. We know how important it is for your device to have a reliable power source. Over time, batteries can lose their capacity and become less efficient. To extend the lifespan of your laptop or PC, we offer battery replacements that are compatible with various models. This way, you can enjoy longer usage without worrying about sudden shutdowns.
Our range of services covers everything from laptop and PC repairs performed by skilled technicians to screen and battery replacements as well as on-site repairs for added convenience. Trust us with all your computer repair needs and let us get you back up and running smoothly.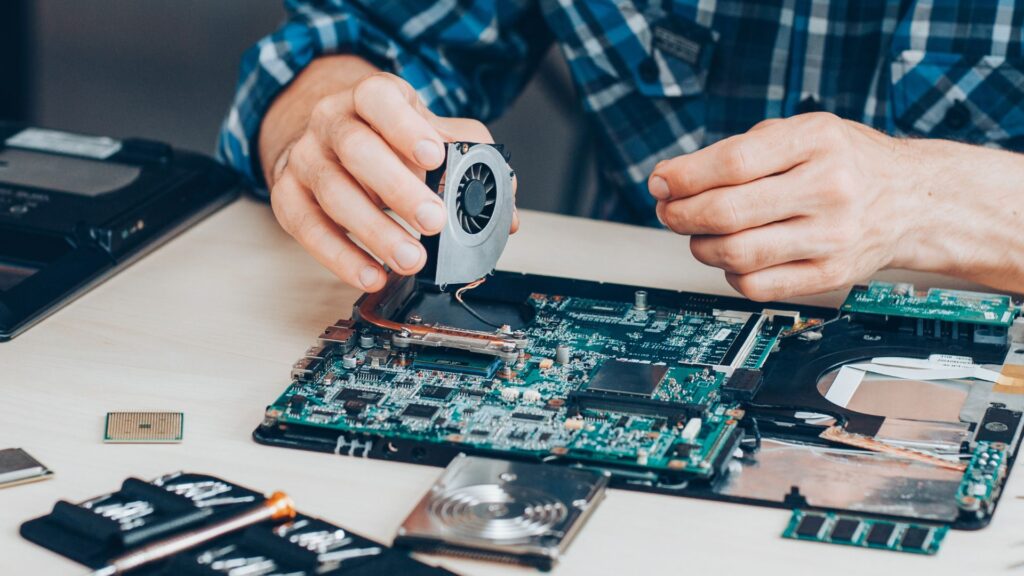 Expertise of Computer Repair Technicians: Resolving Technical Issues and Providing Tech Support
Highly skilled computer repair technicians proficient in resolving complex technical issues
Dedicated professionals offering comprehensive tech support
Vast knowledge base to address a wide range of technical challenges
Trusted advisors guiding you through any technological problem
Computer repair technicians are experts in resolving various technical issues that may arise with your computer. With their high level of expertise, they can tackle even the most complex problems efficiently and effectively.
These expert technicians possess a vast knowledge base, enabling them to address a wide range of issues. Whether it's hardware malfunctions, software glitches, or network connectivity problems, they have the necessary skills to diagnose and resolve these challenges promptly.
When you encounter a technical issue with your computer, these dedicated professionals offer comprehensive tech support. They not only fix the immediate problem but also provide guidance on preventive measures to avoid future complications.
Maximizing Efficiency: Comprehensive Diagnostic and Software Repair
Thorough diagnostic assessments to identify underlying issues
Efficient software repair techniques to optimize system performance
Maximizing efficiency through targeted problem-solving strategies
Customized solutions tailored to enhance overall system efficiency
Thorough Diagnostic Assessments: Our expert technicians conduct thorough diagnostic assessments to identify the underlying issues affecting your computer's performance. By carefully examining hardware components, operating systems, and software configurations, we can pinpoint the root causes of any problems.
Efficient Software Repair Techniques: Using efficient software repair techniques, we optimize your system's performance. Our skilled technicians employ a range of tools and methods to resolve software conflicts, clean up unnecessary files, and eliminate malware or viruses that may be slowing down your computer.
Maximizing Efficiency Through Targeted Problem-Solving Strategies: We understand that time is valuable. That's why we focus on maximizing efficiency through targeted problem-solving strategies.
Customized Solutions Tailored for You: At our computer repair services in Bozeman center, we believe in providing customized solutions tailored to enhance your overall system efficiency.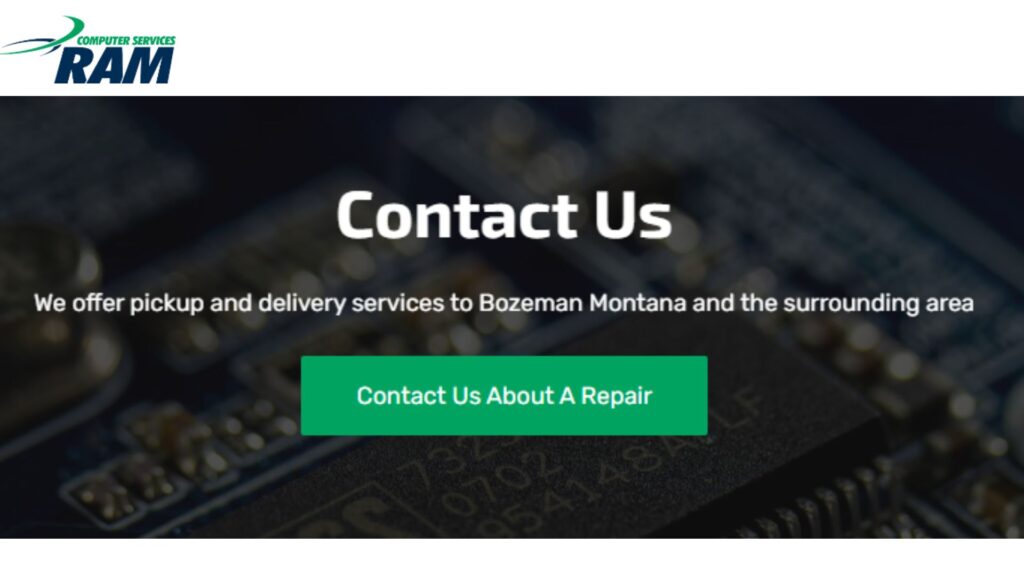 Data Recovery and Migration: Safeguarding Your Valuable Information
Losing important data can be a nightmare, but with expert data recovery services, you can retrieve those lost or deleted files. Whether it's due to accidental deletion, hardware failure, or even a virus attack, our team specializes in recovering your valuable information from various storage devices.
We offer secure data migration options. Our seamless transfer process ensures that your critical files are moved without any hiccups. We understand the importance of maintaining the integrity of your data throughout the entire migration.
Our comprehensive approach focuses on ensuring not only the safe retrieval but also the transfer of critical data. With our expertise in handling hard drives and other storage media, we guarantee a smooth transition without risking any loss or corruption of your files.
Why choose us for your data recovery and migration needs:
Expertise in retrieving lost or deleted files through professional data recovery techniques
Secure and efficient transfer of critical data during migrations
Emphasis on privacy and confidentiality throughout the entire process
Same-day computer repair services in Bozeman
Are you experiencing computer issues that require immediate attention? Look no further! Our same-day computer repair services in Bozeman are here to provide fast and efficient solutions to minimize your downtime.
Fast and efficient same-day computer repairs: We understand the frustration of dealing with a malfunctioning computer. That's why our team of expert technicians is dedicated to providing quick and reliable repairs, ensuring that your computer is up and running smoothly as soon as possible.
Prompt solutions to minimize downtime: We know that time is of the essence. Our skilled computer technicians will promptly diagnose the issue and implement effective solutions, minimizing any disruptions to your work or personal tasks.
Convenient service for urgent computer issues: Urgent computer problems can arise unexpectedly, causing inconvenience and stress. With our same-day repair services, you can rely on us to address your urgent needs swiftly and efficiently. Whether it's a hardware failure or software glitch, we've got you covered.
Quick turnaround time for immediate assistance: When you're facing a pressing computer problem, waiting for days or weeks for repairs is not an option. Our same-day service ensures a quick turnaround time, providing immediate assistance when you need it most.
Don't let computer issues slow you down. Contact us today for reliable same-day computer repair services in Bozeman!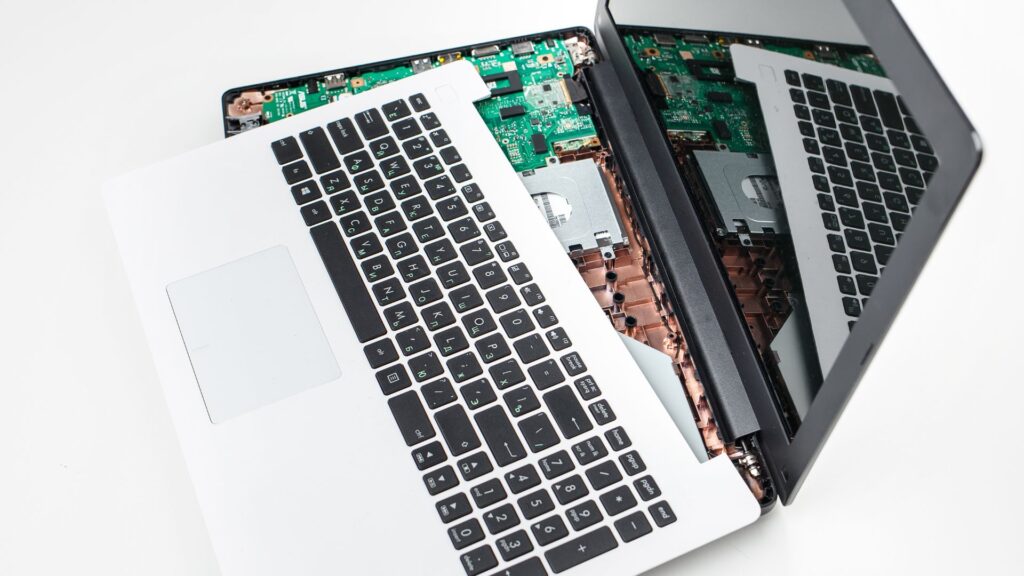 Conclusion
From software repair and support to comprehensive diagnostic and software repair for new hard drive, we have the expertise to resolve any technical issue that comes our way. Whether it's a PC or laptop, we offer a range of services including screen and battery replacement, on-site repairs, data recovery, and migration.
At our one-stop solution center, we understand the importance of safeguarding your valuable information. That's why we prioritize data recovery and migration to ensure that your files are protected at all times.
We pride ourselves on offering same-day computer repair services in Bozeman because we know how crucial it is for you to get back up and running as quickly as possible. No more waiting around for days in our repair shop!